What is Babylon Health App in Canada and how does it work?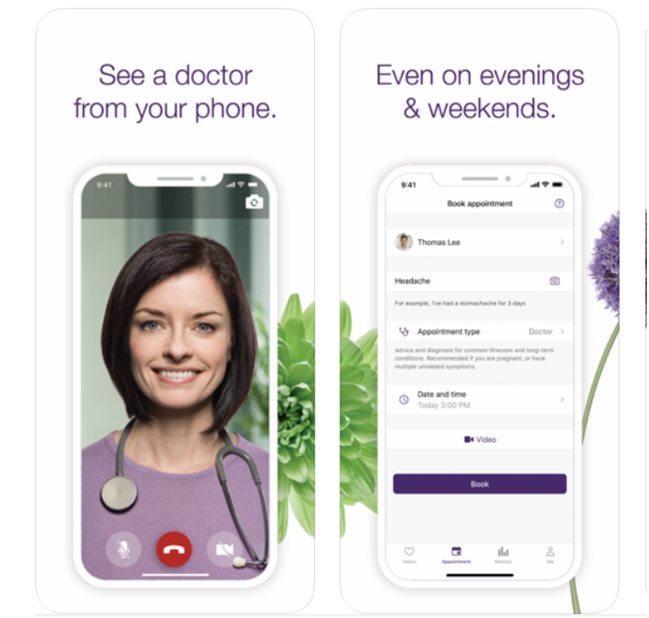 Babylon Health App is by TELUS Health, the telecom that has developed this free healthcare mobile app that allows you to check symptoms, consult with doctors and access your health records.
With this health app you can do the following:
Video Consultations with a doctor: Book an appointment and have a video consultation with one of our licensed in-province doctors from the comfort of your home or wherever works best for you. If needed, prescriptions and referrals for diagnostic tests/specialists can be completed directly through the app.
Symptom Checker: Get more peace of mind 24/7 with our chat-style Symptom Checker, powered by Artificial Intelligence, which asks you questions about your symptoms to suggest possible courses of action.
Clinical records: Easily access your Babylon by TELUS Health doctor consultation notes and recordings plus prescription history whenever you need it.
How does Babylon Health App work in Canada?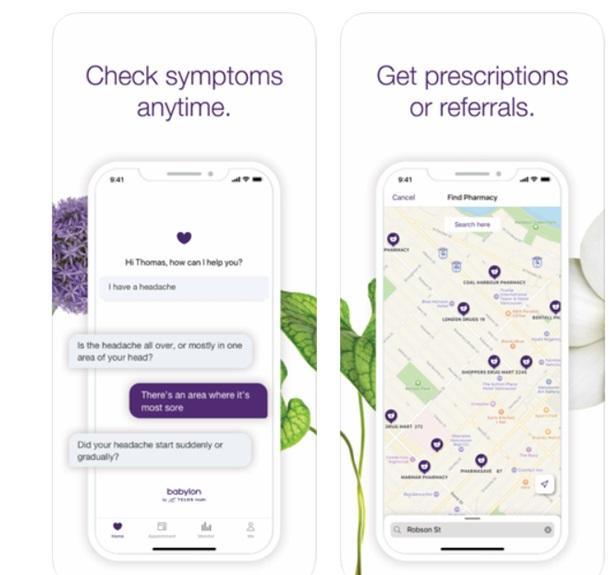 All you need is to first download this app from Google Play store on your Android smartphone
If you own an iOS device then you can download the free app from iTunes store
Once downloaded now Register for your free account.
Next Book an appointment time that suits you.
Start having a video consultation with a locally-licensed doctor.
Doctor consultations are available in British Columbia, Alberta, and Ontario. Residents in these provinces who are covered under MSP, AHCIP, or OHIP can access virtual appointments at no direct cost. Alternatively, patients without provincial health insurance in these provinces can access virtual appointments for $65 per Physician appointment.
The app accepts payments in  Visa (debit/credit), MasterCard (debit/credit) and American Express.
Like any doctor you've seen in the past, here doctors can help treat a wide variety of non-emergency health conditions. Note, in-person consultations are recommended for emergencies, and issues concerning restricted medication.
Doctors and Support Team are available:
Monday-Friday: 8am-9pm (PST)
Saturday: 8am-6pm (PST)
Sunday: 8am-4pm (PST)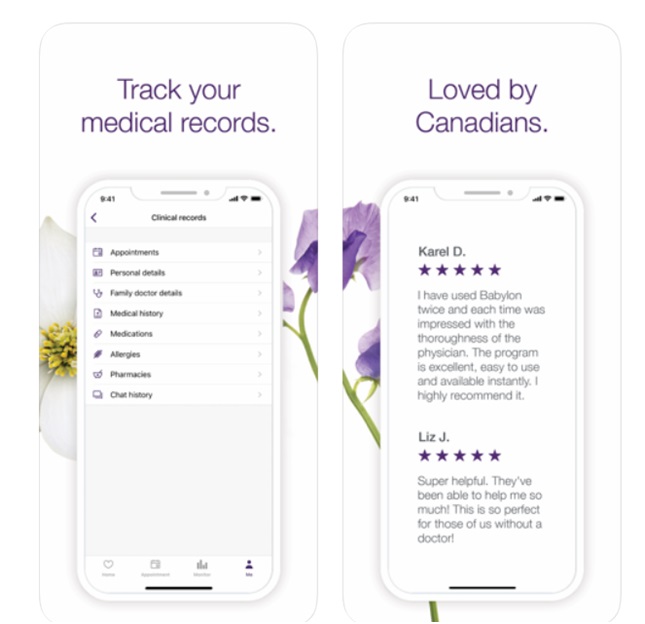 All of Babylon by TELUS Health's clinical procedures meet industry and legal standards. The app retain patient records in accordance with national best practice guidelines and all patient data is securely transmitted using industry-recognized encryption methods.
The doctors are able to issue prescriptions when medically appropriate. Babylon by TELUS Health doctors may be unable to prescribe some medications which are often best prescribed after an in-person assessment by a physician who has an established relationship with a patient. This includes, but is not limited to, opiates, benzodiazepines, and some stimulant medications.
Also soon this app is going for integration with your health apps and wearables, including HealthKit.
This app requires 5.0 and up Android mobile to work all smooth. Click here for more details about this app and for help support.