Hacks and cheats to get free coins in the game of Arcana: A Mystic Romance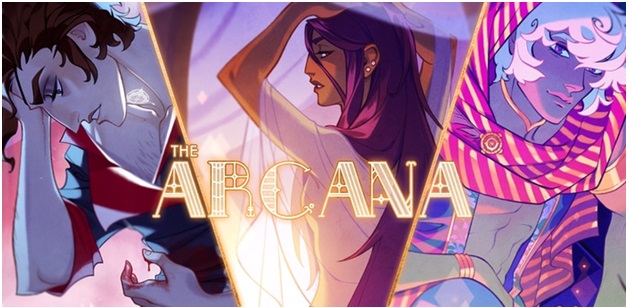 Below mentioned are a few hacks and cheats to get free coins in the game of Arcana. In this game you, the player, are an apprentice magician with a gift for fortune-telling. Left in possession of an unusually enchanted Tarot deck, you must navigate intrigue, murder, magic and perhaps a few saucy encounters. You are a prodigy of the magical arts, left to your own devices by your wandering mentor. Make choices that shape your story as you fall headfirst into a whirlwind adventure, filled with a colourful cast of characters who all have one thing in common: their interest in you.
The Arcana which is a luxurious and interactive visual story and otome inspired dating sim offers a variety of mystic Tarot readings from your choice of favourite characters. You can choose your own romance, story, and date your choice of characters. The mystery unfurls in 22 books (or episodes) that correspond to the 22 Major Arcana cards in Tarot.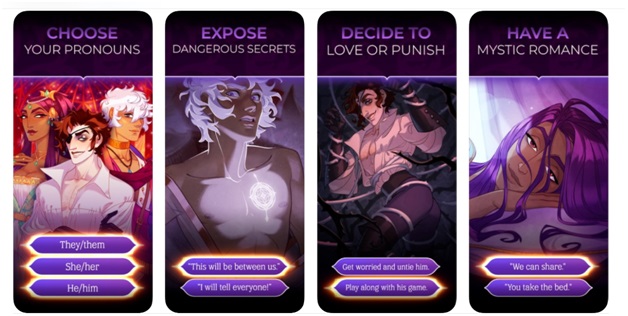 Inside The Arcana, a player in search of love, romance, magic, mystery and Tarot readings can:
Indulge in a romance with a character of your choice or romance them all
Make choices through an otome-inspired, interactive murder mystery story
Choose your own pronouns and be whoever you want to be
Play a dating sim with a twist
Enjoy your choice of mystic Tarot readings (general life, love, career and happiness): choose your cards and learn what mysteries they reveal
Earn postcards and prizes in Heart Hunter mini game
Hacks and cheats to get free coins in the game of Arcana: A Mystic Romance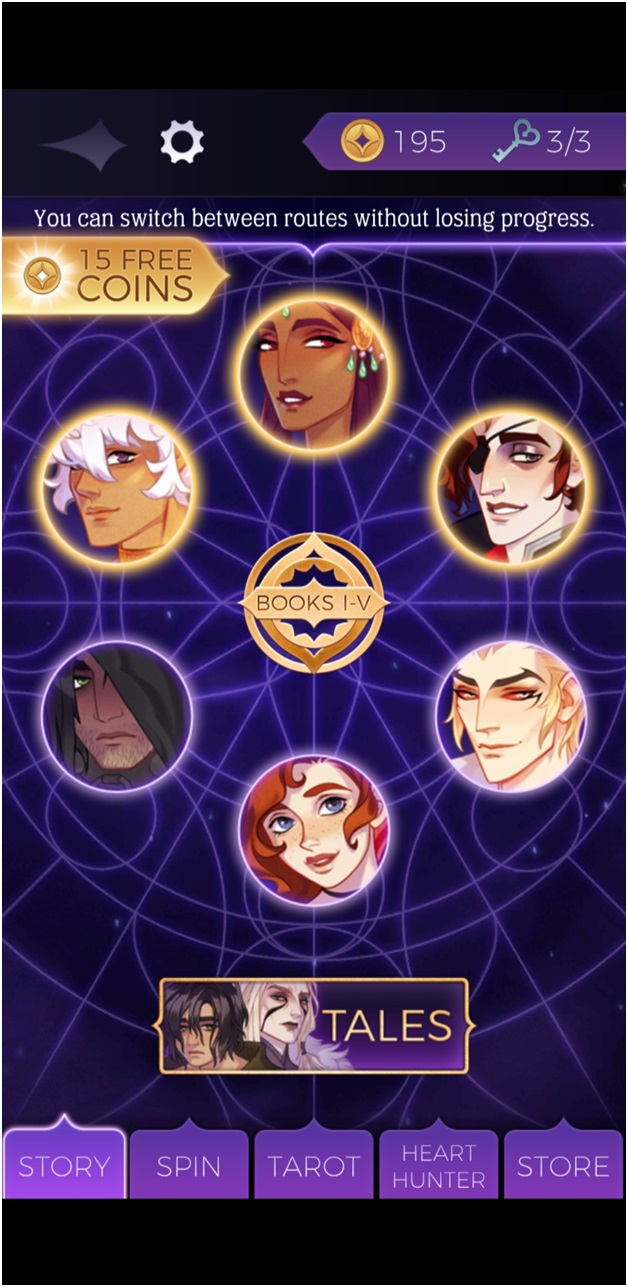 To see everything in the Arcana, you need three currencies: Keys, Coins, and Trinkets.
Keys are used to reading and rereading chapters, so are incredibly important to your progress
Coins unlock paid dialogue options within chapters which, although they don't count towards which character ending you receive, are usually some of the best scenes in the game. They can also be used to buy books, which permanently unlocks chapters and all the paid choices within them, as well as other items.
Lastly, Trinkets are obtained from the Wheel of Fortune and are used to watch special scenes in The Arcana. They can also be bought and sold for Coins.
In the game coins are available for free in three different ways:
Wheel of Fortune – Every 24 hours, you can spin the Wheel of Fortune once for free. You can win anywhere from 5 to 1,000 coins!
Tarot – Each day you use the Tarot's Daily Check-In feature, you'll receive 5 coins. On the 7th consecutive check-in, you'll get a free Tarot reading from one of the characters!
Heart Hunter – Play Heart Hunter to win postcards! Each time you complete a themed set of postcards, you'll receive free prizes, including coins.
How to get more keys in The Arcana?
Since you need Keys to read every chapter in The Arcana, you will be using a lot of them to see your favourite romance through to fruition.
The most basic way to get Keys is to wait. Your three core Keys will refresh themselves over time, so if you wait a day once they're depleted you'll be ready to go again.
However, just reading three chapters a day doesn't lend itself to binging through the story to get to some of The Arcana's steamier sections.
To build up more than three, your best bet is to head over to the Heart Hunter mini-game in Daile's menu. Here, by collecting sets of Postcards from different characters, you can earn items as rewards – this includes extra Keys.
The sets of Postcards are based around the different locations on the board, so try to focus your efforts on winning with different characters on the same spot.
The hack to get free keys or coins like with many mobile games, the refresh timer for The Arcana is linked to your system clock rather than anything else. This means that you can advance your device's clock forward a day in the Settings and the game will refresh everything – your Keys, the Dailies, everything.
Hacks to get more free coins in The Arcana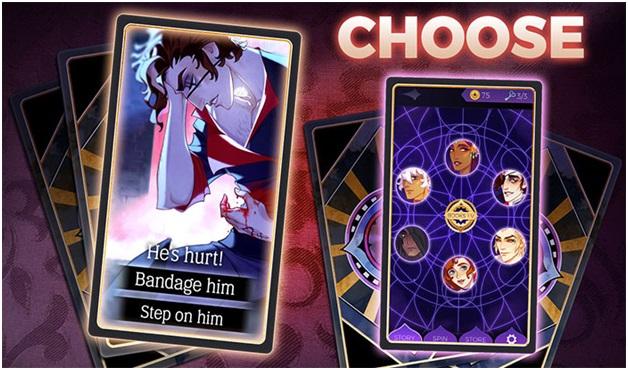 The most enticing transactions in The Arcana are the ones you make with Coins. As said above most often, Coins unlock extra scenes within chapters which shed more light on characters' personalities and motivations. Generally, they have little effect on the overarching story – and it has been confirmed by Nix Hydra that they have absolutely no effect on which ending you see.
Coins can also be used to buy Trinkets, Books so that you don't have to use keys to read chapters, as well as Tarot Readings of your fortune.
There are a few ways to get more Coins. The first is to, like with Keys, complete sets of Postcards in the Heart Hunter mini-game. This takes the most effort, but is also a lucrative source of Coins.
The second is to log-in to The Arcana every day and go to the Tarot Dailies screen. Each new day you boot up the game, you will receive a small amount of coins.
There's also a chance you can be randomly selected to view adverts within the game in exchange for some coins.
Also join their facebook and twitter page where you will get more options to get free coins by liking their post or solving a contest.
Hack to get Trinkets in The Arcana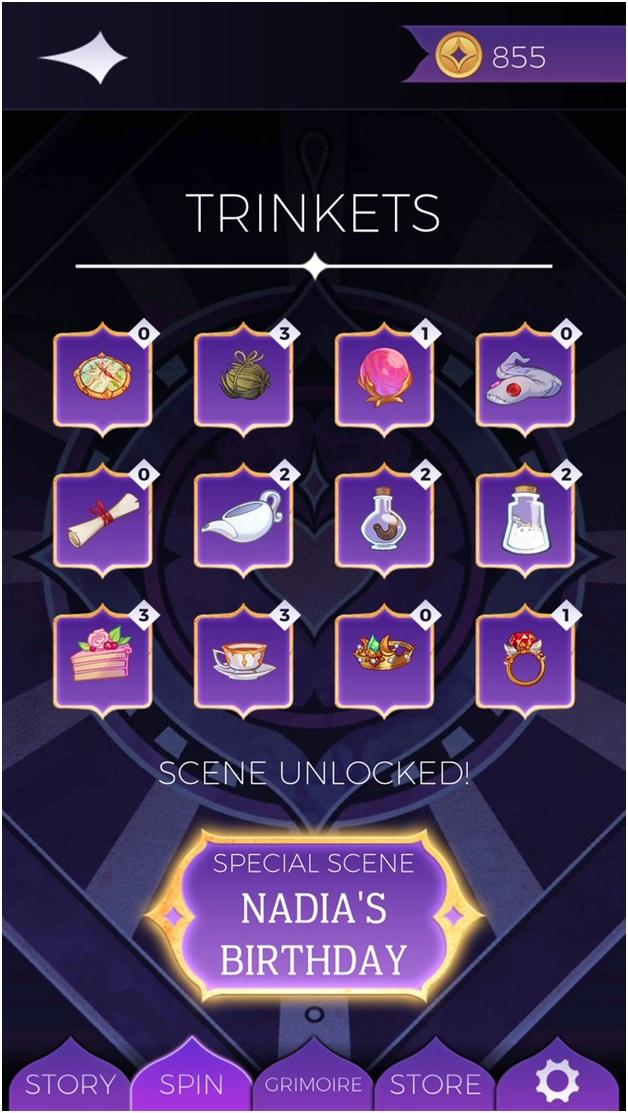 Trinkets are character-related items you get from the Wheel of Fortune. You can either get Trinkets randomly from the Wheel or buy them individually for 50 Coins.
Apprentices receive one free spin every day or can purchase more for 20 coins.
Once you've collected one or two of each type of Trinket – or 100 total – you can view "Special Scenes". These are generally fun mash-ups featuring many different romanceable characters in charming situations.
How to get started with the Arcana: A Mystic Romance?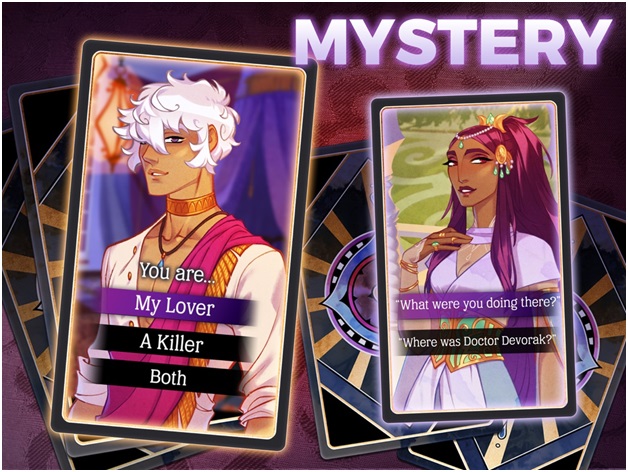 To get started with the Arcana: A Mystic Romance all you need is to pick your Android cell phone
Click here to download for your Android
Once download the game starts in seconds and prompts you to join with your Facebook, connect with Google or play as guest.
If you choose your FB account or Google account you will get 100 free coins at the start of the game.
As welcome bonus you are offered 150 free coins
Now at the start complete the prologue to unlock romance.
Enter your name and gender and click on confirm
You are now ready to delve deep into the heart of intrigue, and uncover a murder mystery that still hangs over the city like a shroud.
Try a Tarot reading with the help of Asra,Nadia or Julian and check-in daily to earn coins and free readings
Spin the wheel of fortune for a chance to win free coins and collect trinkets which unlock special story scenes
At Head hunter win a characters here to get a postcard and complete postcard collections to win more free coins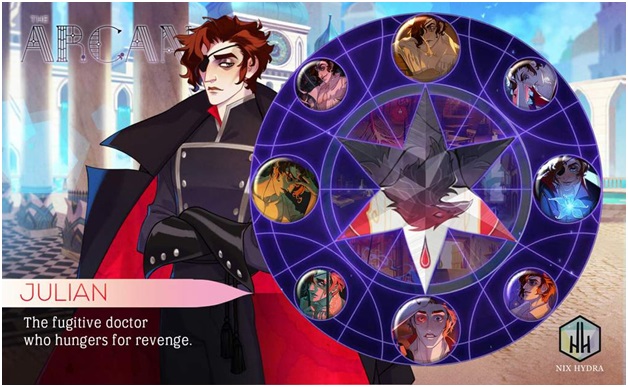 Finally remember that this game offers in-app purchases to buy coins if you need. One coin pack costs $1.39 and the highest coin pack of 10 costs $139.99 For any help support you need when doing transactions or while playing the game you can click here and contact the game developer.
Conclusion
These are a few hacks and cheats to get free coins in the game of Arcana. Hope you will be able to go further in this game knowing all of this.