How to deposit with Android Pay at online casinos to play slots for android?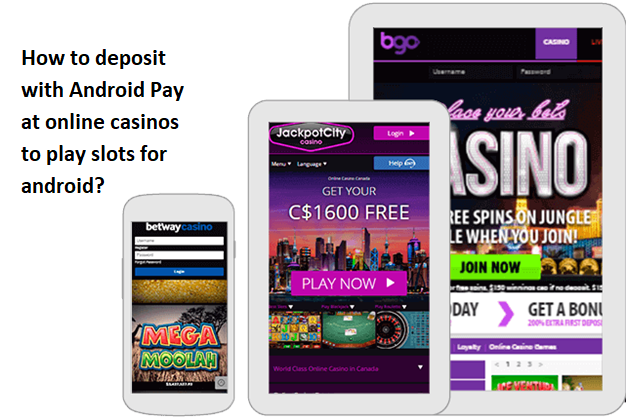 We had posted about Android Pay when it was launched in 2017. Recently Android Pay was launched in Canada for Visa and Mastercard. For those punters who don't know what is Android Pay note that it is a digital wallet platform developed by Google in order to facilitate purchases on mobile devices, enabling you to make payments with all types of Android devices.  So this means you can now use it to pay your casino to play slots in real time with real CAD.
Android Pay also allows peer-to-peer payments between friends and family and the ability to store movie and flight tickets. This official Android mobile wallet which is designed and backed by Google has launched support for Mastercard and Visa in Canada as well as Interac and American Express support.
Android Pay in Canada is supported by the following banks:
Canadian Tire
Banque Nationale
PC Financial
Scotiabank
CIBC
Desjardins
ATB Financial
BMO
Tangerine
It will work at any merchant terminal that supports tap for payments.
How to setup Android Pay in Canada ?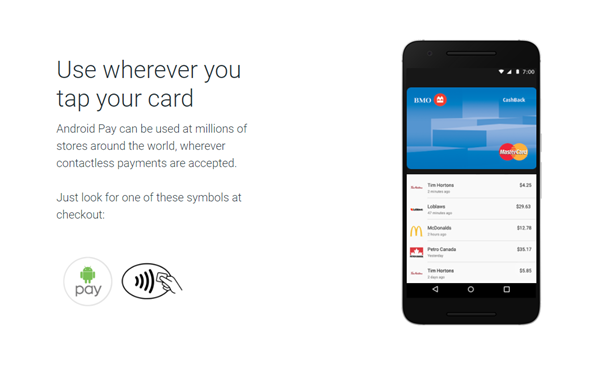 To set up Android Pay in Canada you need to have a cell phone capable of running Android KitKat 4.4 OS.
Now download and install Android Pay from Google Play.
Next, you have to add your card from a participating bank that is mentioned above and you are good to go digital with Android Pay.
Just tap 'Add a new card' and place it in front of the camera so that it lines up with the provided frame on the screen. Your device will analyze the image and automatically add the card in a matter of seconds.
All that's left is adding the CVC code that's on the other side of your card. Or you can just fill out all the details by hand if the scan option doesn't suit you. Once done, you'll get an SMS with a code to verify the bank card, so nobody else will be able to use your card unless they also have your phone to pass the verification step.
How to make a deposit at Canadian online casino with Android pay?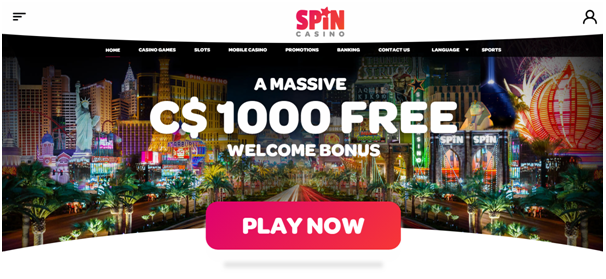 Now that you've known and added your bank cards and have linked to your Android Pay app, you're ready to use them at any Android casino which accepts this deposit/withdrawal method.
All you need is to visit the Android casino of your choice with your cell phone.
Register yourself by Joining Now or Signing Up to open your casino account.
To play real money slots you need to deposit in CAD so go to the deposit or banking section of your mobile casino and select Android Pay as the depositing option
Type in the amount to deposit. Generally it is CAD$10-CAD$25
Select the bank card you're going to withdraw from (if you've added more than one)
Type in your password to verify the operation and you're all set to play slots of your choice in real time.
Advantages of using Android Pay
Depositing with Android Pay is safe and secure as all  your sensitive data remains hidden from the recipient that is casino. This is due to tokenization. Instead of transferring the sensitive data, Android Pay creates a token that verifies the payment and sends it in place of your card details. So, no casino will ever find out where your payment essentially came from and even if anything goes wrong, a hacker will only see the fake token.
By using Android Pay you won't have to bring your bank cards with you or to remember any login details, either. Once you have your bank cards on your phone, switching between them will only take a single tap on your cell phone screen.
Android pay is fast  like any other ewallet such as Neteller or Skrill. In some cases, it's even faster as you don't even have to login anywhere. Your mobile device is your Android Pay account, so topping up your bankroll for those slots for android couldn't be any more convenient.
Disadvantages of using Android Pay
The only disadvantage of using Android Pay is that it is not found at all online Canadian friendly casinos.
Also you need to have Android Kit Kat as well as latest OS to get the Android Pay App which means it is not supported on all Android phones specially the older versions.
Finally remember that when you use Android Pay you need to also safeguard and take care of your Android cell phone. Always take extra precautions to safeguard your financial information on your smartphone and immediately report any unauthorized charges when you come across them manually or get notified. The mobile payment wallet by the tech giant has many layers of security to help make your casino experience secure and safe. However, you have to always bear in mind that no payment system is completely secure and safety of your linked credit cards or passwords on Android is in your own hands.