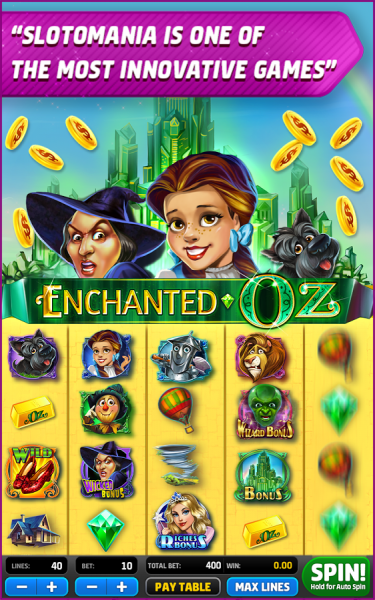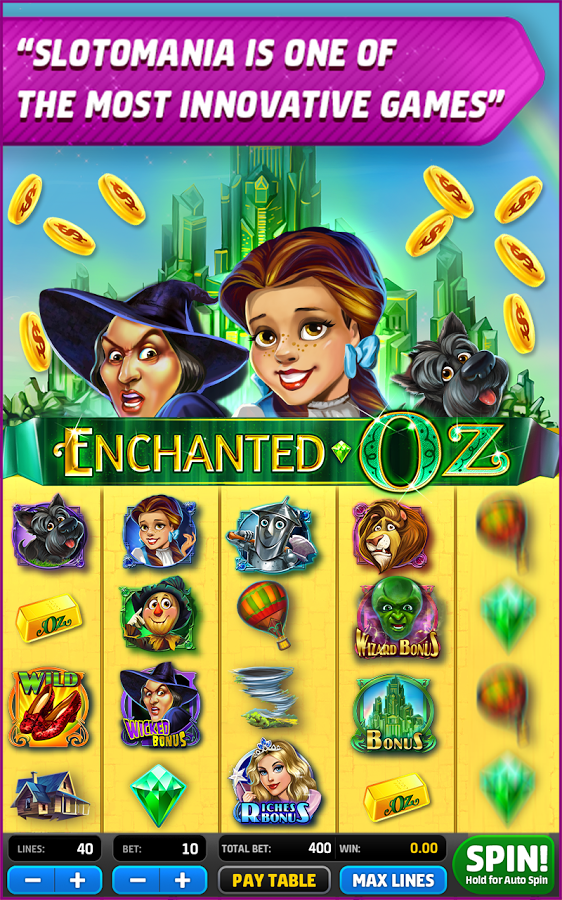 Slot enthusiasts in Canada may be happy that they can choose from one of the hundreds of online casinos to play their favorite slots. The problem with this is that playing at the online casinos often requires risking money. That is not something that everyone wants to do. Another option that allows people to play slots anywhere they want without worrying about whether it is legal or not is the game Slotomania App – Free Slots. Like the name suggests, this is a free game as of 2017. The slots that are offered are high quality and are fun to play. The biggest danger of this game is becoming addicted to it because it is fun and without risk.
Slotomania App is a casino where any  player can enjoy slots games for free with their mobile or tablets or on their PCs. In the form of app these free games are brought to you by Playtika. This game app can be downloaded all free from app stores and have more than 15 million fans to its credits. With its highly animated Las Vegas style casino games which are colorfully cartoonish, and Slotomania slots on Facebook, it's no wonder how favourite this app is.  In total there are 200 and over themed free casino games, tons of Slotomania Free Coins, slot games online with huge casino bonuses and a totally fun online gaming experience.
The Games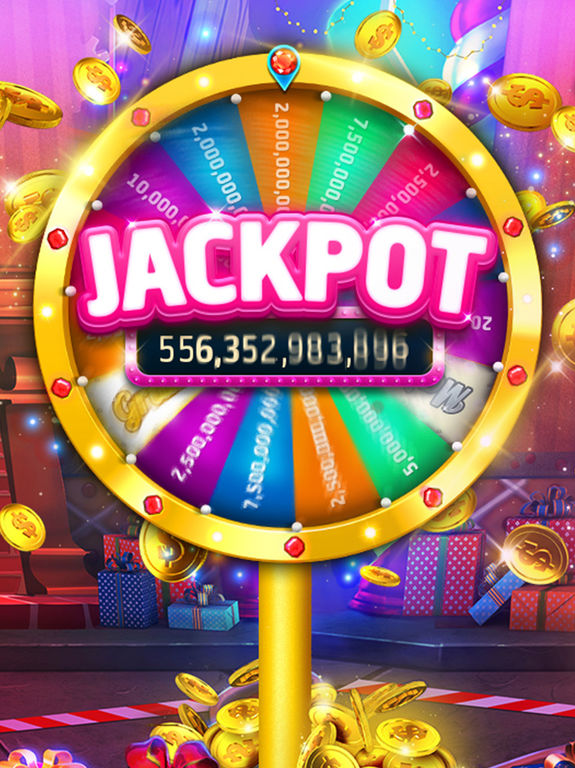 For slot enthusiasts it does not matter how much they have to pay to play, if the games are not any good, they are not worth their time. Fortunately, that is not a problem with Slotomania. It has plenty of slot machines that offer everything players are looking for. Slotomania works in a similar fashion to other free slot machines.
When a player first enters the game they have the choice of one slot machine. That machine is called Farm Fortune. This is a 5 reel slot machine that has a farm theme. As a player plays the game they accumulate experience points in addition to free coins. The more experience points they can ear, the higher a level they can achieve. As a player goes up in levels, more machines are unlocked for them to play to beat the odds and have more free spins and bonus. There are a wide variety of games that have different themes and different ways to play. In all there are 250 levels that can be reached in Slotomania.
In addition to the slot machines, players can also enjoy the min-games that are offered. The mini-games are fashioned like the arcade games people are accustomed to. When the mini-games are played, a player has the chance to earn more coins that can be used on the slot machines of Slotomania. The mini-games not only offer a unique challenge to the payer, they also offer rewards for the player.
How to Play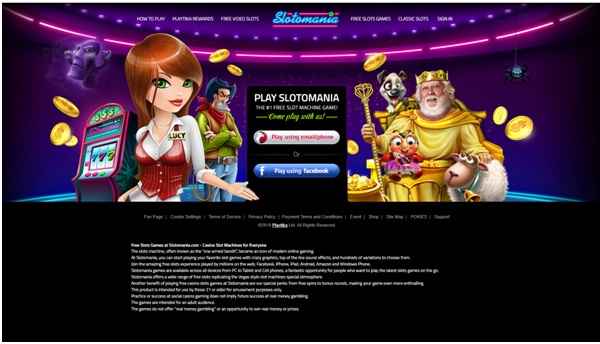 In order to play the Slotomania App – Free Slots, a player will first need to download the game to their computer device. The game can be played on PCs and on cell phone devices. The download is free and only takes a few minutes of time. Once a player has downloaded the game they are ready to start to play even with their Facebook friends.
To start having fun at Slotomania.com, create an account and password
by registering with your email address or connecting your account through Facebook.
You can download the free Slotomania casino app from app stores to play with your mobile or PC
Click here to download the free app from iTunes
Click here to download the free app from Google Play
Click here to download the free app for PC
To start playing, just click SPIN! The reels will begin to spin and then stop one by one to reveal if there's a win! Wins are paid for matching, consecutive symbols that appear on paylines going from left to right across the reels, as described
in the pay table.
The rules of the game are simple, first you choose a Slots game that you want to play, the first available you can play is Farm Fortune, the rest are locked, and for accomplishing certain feats in the game such as leveling up, you get to unlock more games.
If you get three bonus symbols in a row matching a line in this game, you get to play a special mini-game depending on the  slot machine game that you are playing on. For example, if you play the Farm Fortune game and get three bonus symbols in a row, you get to play the Beat the Mole game where you can earn bonus coins by choosing the right vegetables without moles on them. Bonus games are very fun and rewarding mini-games you can play if you're fortunate enough to get three bonus symbols in a row.
Players are provided with an initial bank of coins that they can use to play with. They can get more coins in several ways. They can earn coins when playing the slot machines. Coins can be earned when playing the mini-games as well. Coins are also earned on a regular basis whenever the player checks into the game and collects them. It is also possible to purchase additional coins if they want to.
For slot enthusiasts that do not want to risk their money at an online casino in Canada, Slotomania – Free Slots is a great option. It is worth taking the time to try.
If you have any questions or doubts of this game or when the app is down you can contact customer support for help by emailing them at android@playtika.com
Slotomania – Free Slots

,