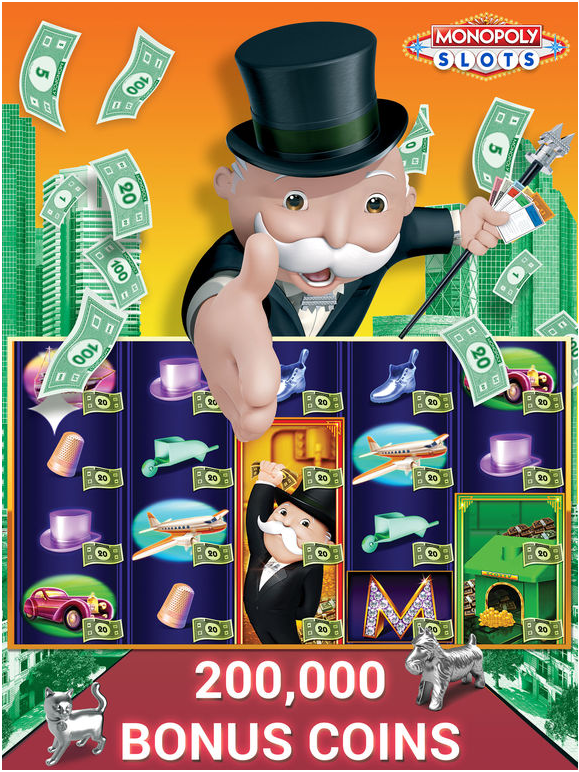 Monopoly Slots is a casino app game by Scientific games Interactive for Android smartphone players. You meet the main hero of the slots that is Mr Monopoly. He is the one who takes you to the excitement of Vegas slot machines where you build and develop Monopoly City and win huge coins jackpots. This is the only fun free slots game that combines amazing high quality free slots with your favorite classic board game by Hasbro. You will find complete challenges and collect Monopoly Bucks to make your Monopoly City glorious. Take free spins on free video slot machines and win tons of coins as you play with your Android phone.
The Games to play in Monopoly Slots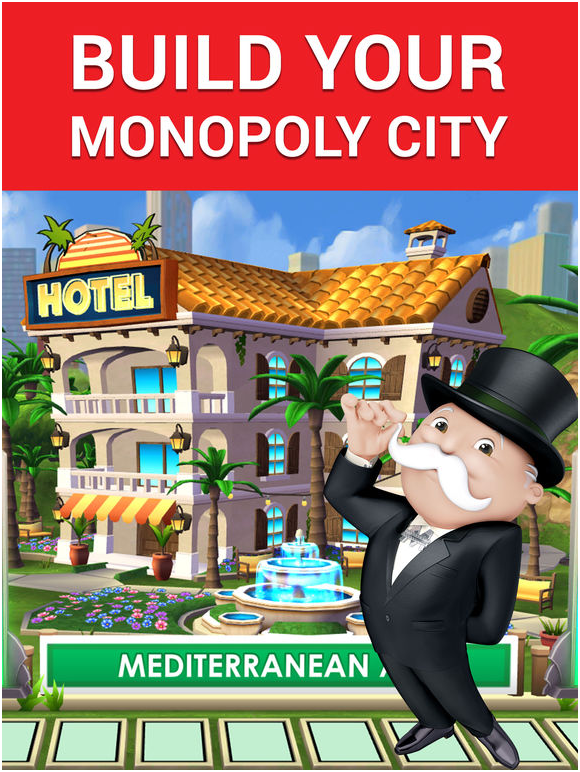 This slots app offers everything you might expect of a decent slot machine game: wilds, mystery wilds, multiple reels, multipliers,  bonuses, stacks and free spins. With lots of bonus games in which you can win even bigger, and Double or Quadruple your earnings with this game you can't win real cash prizes. Because this app is a virtual simulation game no real money can be won apart from in app purchases and you cannot lose real money by placing bets. So you only need virtual coins to play and get virtual coins to win to play more.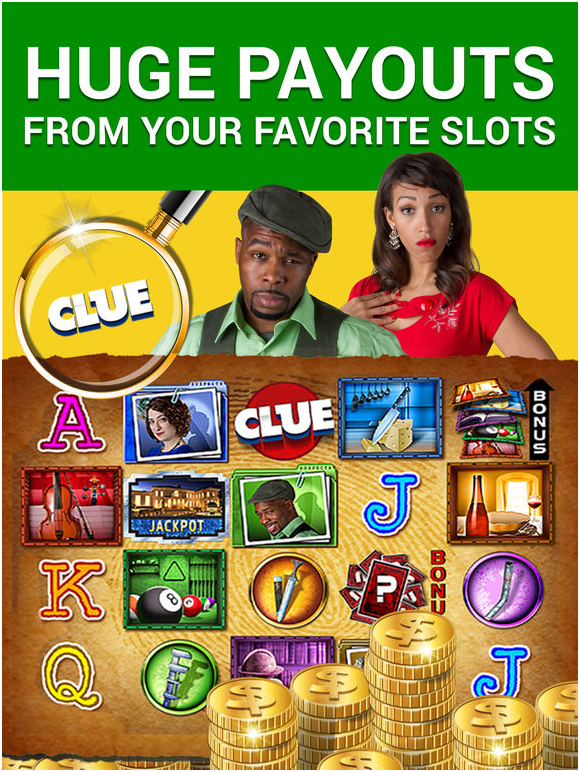 You get to move around Monopoly City and unlock more free hot slots games with big coins bonuses. You can choose from the very latest token line-up, including the newly voted in T-Rex, Rubber Ducky or the Penguin. Win big coin jackpots and tons of free spins at all monopoly themed slot machines including monopoly Super Grand Hotel, monopoly Big Money Reel, monopoly Money Zone, monopoly Colossal Boardwalk, and more.
Features of Monopoly slots app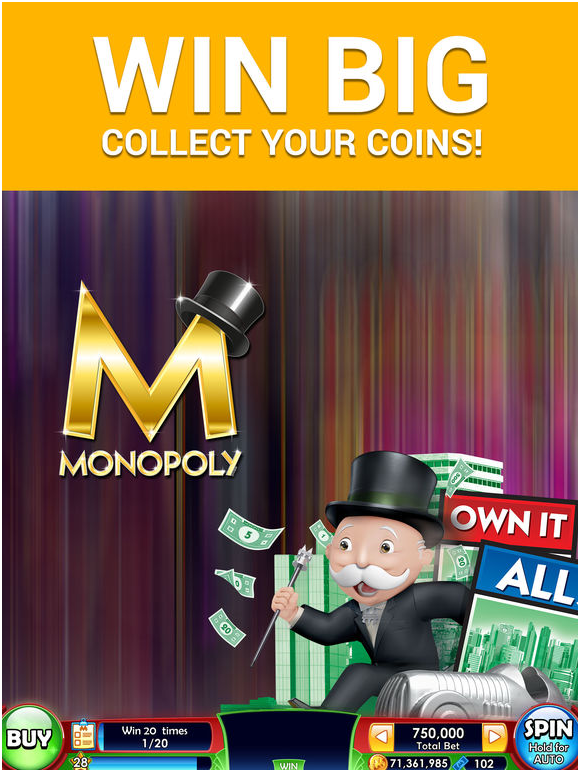 The exciting thing about Monopoly slots app is its coins bonuses that you get.
As you level up you get a casino bonus coins reward from the Community Chest
If you play five days in a row you get to earn a Chance Card with the opportunity for big coins wins
Also featuring free casino slots with your favorite Hasbro games like Clue and Ouija
You can do exciting challenges and win big coins jackpots
Also complete quests and build up Monopoly City with your big wins
Build Mediterranean Hotel and get Free coins every two hours
Become the biggest Monopoly Bucks Billionaire in this free online casino.
Playing Monopoly Slots on Android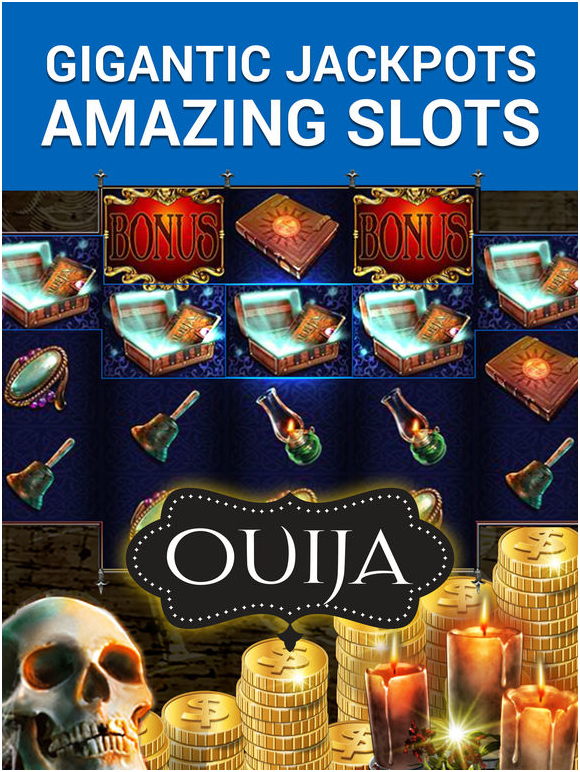 You can play Monopoly Slots on Android device by downloading this app from the Google Play store. Once done you will find nice splash screen for you on start up displaying a Monopoly news paper with headline "Help has arrived". Then it says "Welcome to Monopoly city. They city has lost its lustre help us get it back"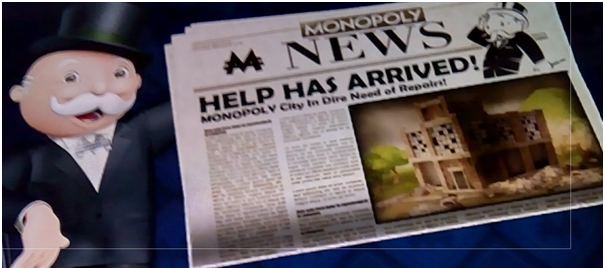 Then you need to choose your token which are dog, battleship, car, top hat, penguin, rubber ducky, T rex, cat as said above. Once you choose the token you tap on the slot that is shown and it downloads like the big money reel. You get 200,000 free coins to play. Then tap spin to start. As you level up more slot machines will open and you keep on spinning and winning earning free coins.
Hit 5 or more scattered MONOPOLY Money to spin on the Big Money Reel that can trigger the Utilities Bonus, Free Spins Bonus, or award up to 10,000 credits.
You can also earn more free coins by playing at your Facebook account.
Every slots in the game has the distinct looking Monopoly theme, which is very recognisable like Mr. Monopoly, the Monopoly houses, logo's, the Start square, certain street signs or board game squares. The game looks great, stunning HD visuals with wonderful music making this app more richer.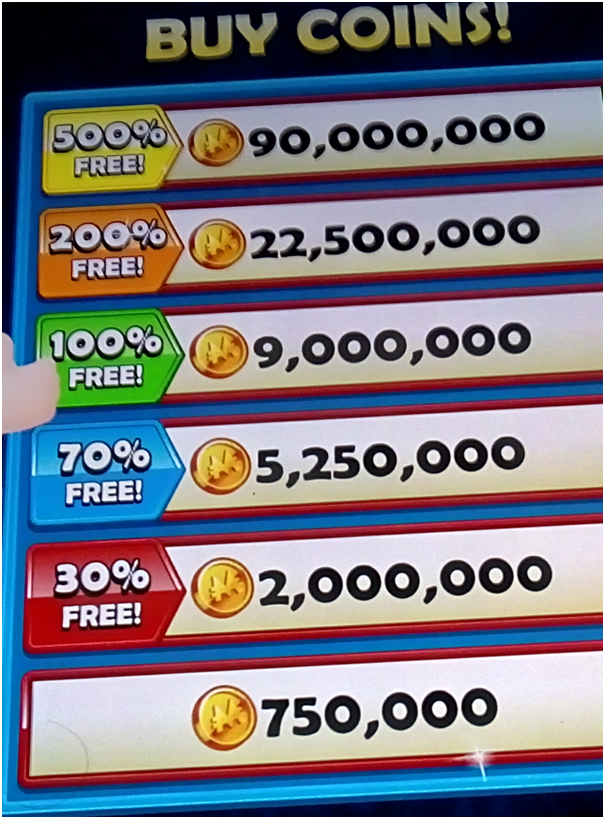 The app is free to download but contains in app purchases to buy coins like the highest 500% free 90,00, 0000 coins cost CA$99.99 with the lowest 750,000 coins cost CA$4.99. Also you need 4.0.3 and up compatible Android device to run the app all smooth.
Customer support
In case of any technical difficulty or bonuses there is help support where you can send an email at android@monopolyzendesk.com or write them at 900 Technology Parkway Suite 300 Cedar Falls, IA 50613. You will be prompted to log in with your Facebook account to contact the customer support team.