What are the new cell phone regulations for Saskatchewan drivers from January 2017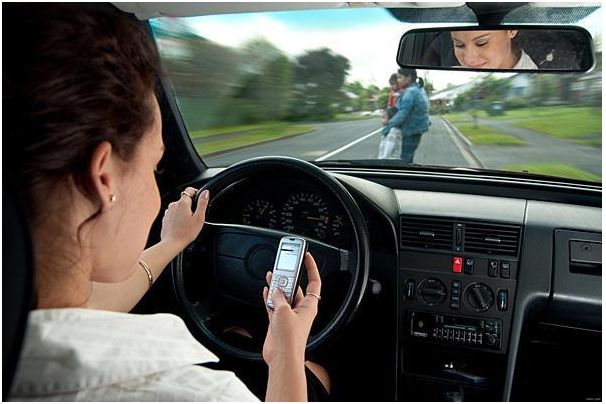 In most of the countries there are strict rules concerning the use of cellphones when driving.  It is really a fatal disaster when you use cell phone while on drive. Governments have made efforts to pass strict laws if you are caught participating in what is called distracted driving. Laws are there but it you to now implement them in your life. Whenever you get a message or call from your smarphone you get curious to know about who calls you and want to open the notification to see what the text says.  Just in Saskatchewan alone, in 2014, 3,900 distracted driving accidents caused the death of 27 people and injured over 700.
Saskatchewan banned the use of handheld devices while driving with a current fine of $280 and four demerit points, and the province will impose even greater penalties in 2017. They also reworded the law to be much more specific in nature.
The new law states that "Drivers [are] prohibited from holding, viewing, using or manipulating a cellphone while driving." Tougher laws for distracted driving are being passed everywhere, and one of the most restrictive laws similar to Saskatchewan's is going into effect in California on January 1, 2017, forcing drivers that want to use your cellphone while driving to place the device in a phone or car mount. Not a bad idea when you think about it, and there are a variety of holders to choose from many different manufacturers with varying prices.
In Saskatchewan, hand-held mobile devices are prohibited for both new and experienced drivers – you simply cannot hold a cellphone in your hand while driving. The new law does not apply to 'new' drivers who are in a Graduated Driver Licensing program, as they are still not able to use hands-free cellphones either. Only experienced drivers can use hands-free cellphones – meaning they are activated with voice commands, one-touch, or mounted to a dashboard, visor, or cradle.
Well the governments must make laws to protect citizens and others from something as dangerous as distracted driving. Also per statistics it is apparent that drivers still want to use their cellphones while driving. Much like drinking and driving, the driver is sometimes the last person to get hurt, causing damage to other people. The extra cost to purchase a dash mount for your device is a small price to pay for the safety of you and others. Why not go for it too after all life is precious for you and for others too.
What are the new cell phone regulations for Saskatchewan drivers from January 2017

,