What is Google smart messaging app 'Allo' for Android?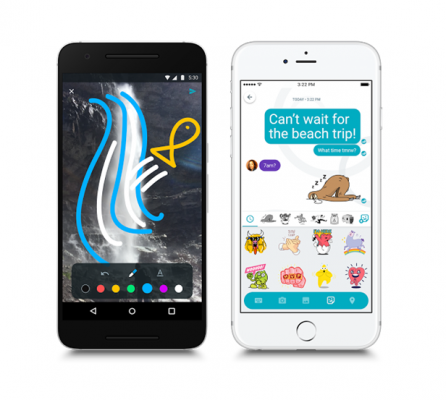 Allo is a standalone messaging app for Android brought by Google which will compete with the likes of Facebook Messenger, WhatsApp and iMessage. With Allo 'smart' messaging app you can make conversations both easier and more productive. You can download this app from Google Play Store all free. This app supports over 60 global languages prime being English, French and German. You may need Android compatible devices of 4.1 and up version to have this app on your cell phone.
Features of Allo App
The features of this Allo app will really entice you. You can now express yourself better with stickers, doodles, and hube emojis withtext. Allo brings you the Google Assistant, preview edition. Point to note is that at this time the Google Assistant and Smart Reply are only available in English language.
Here are some of the interesting features of this App
Smart Reply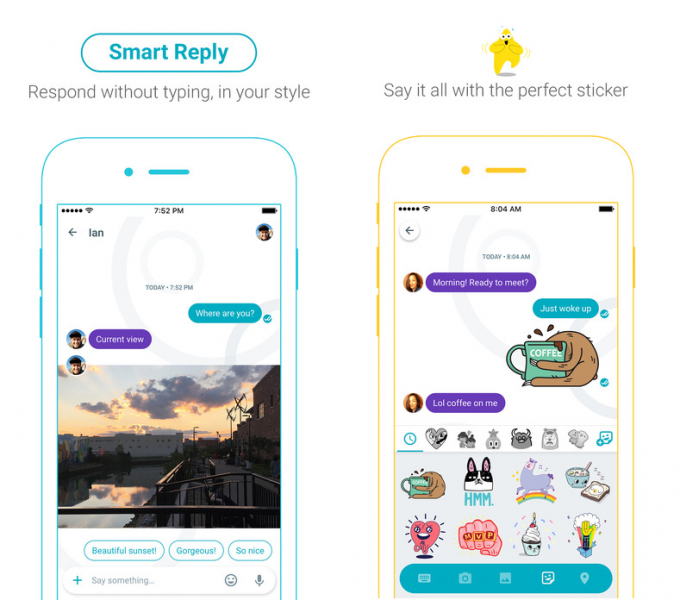 Firstly, you'll be presented with Smart Replies. These aren't stagnated quick reply options like you see on other messaging platforms, Google claims that Assistant will learn over time and provide you with personalized answers that you'd actually use. It'll work when asked things like if you want to go out for dinner, but will also suggest responses to photos because, Google can analyse the photo and its contents, understand the context and suggest a response.
Allo can help cut down on typing on small screens by suggesting replies based on context. If a friend asks how you're doing, you can tap "Good tnx." Allo preserves chatting shortcuts such as "u" for "you." You're free to type your own response.
So with smart replies now you can respond to messages without typing a single word. Smart Reply learns over time and suggests responses to text and photos, in your style.
Personal Google Assistant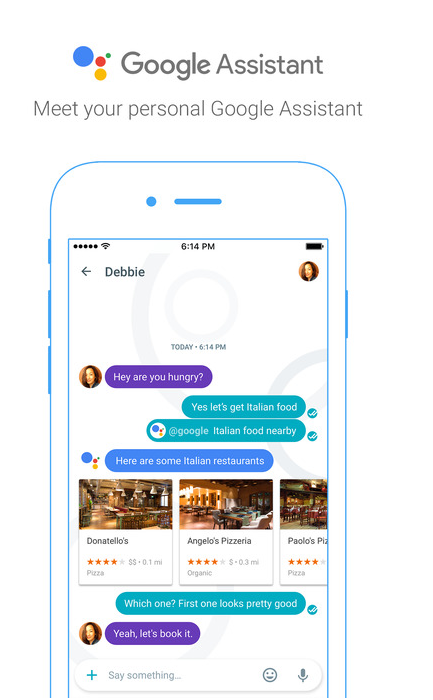 Google Allo brings you the Google Assistant, preview edition. Much like Facebook's chatbots, you can talk directly to Google Assistant via text directly in Allo, allowing you to search for movies and more all without leaving the app. You can type "@Google" in the chat window to talk directly to Google Assistant, and it'll provide you with what you require like to find restaurants nearby, share videos to watch, and get answers, right in your conversation with friends.
As an example, you and a friend are discussing where to go for dinner, a smart reply might suggest a dinner reservation. You'll be able to tap that and be shown a restaurant reservation card full of nearby restaurants, and can even make a reservation via OpenTable quickly and naturally. You can also play games with Google Assistant as demoed during Google I/O, but these seem a little basic at the moment.
Reservations aren't available yet, though Google is considering third-party integrations such as OpenTable for dinner and Airbnb for accommodations. Beyond planning, Google Assistant can give you the latest news and sports scores, translate phrases or do math calculations. Asking for directions will bring up Google Maps.
You can be creative and expressive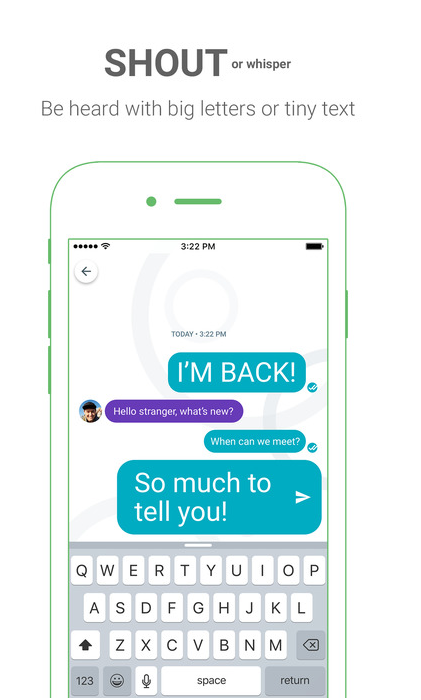 There are stickers in Google Allo that are designed by independent artists and studios from around the world.  So you can send one of hundreds of virtual stickers specifically designed for Allo.
As plain text is boring, so Allo features a slider that can make your messages and emojis larger or smaller. You can make a message "loud," such that the chat bubble briefly gets larger. Or make it "gentle" and appear in small text. Sticker packs are also available through a new app store within Messages.
You can get creative with the photos you send by doodling on them or adding text. Now there is no more typing in all caps to get your point across. You can instead say it louder or quieter by changing the size of your text with a quick swipe.
Chat in Incognito mode
Speaking of chat, Allo features an incognito mode that offers end-to-end encryption and expiring chats for those 'private' conversations, also offering private notifications to keep prying eyes around you looking at your messages. Also you can control how long your messages stick around with expiring chats.
https://youtu.be/VXEkoXgb4bI
So Allo is a fairly simple-to-use. You sign up with your cell phone number much like WhatsApp. Remember your friend too need to be using the same Allo app when chatting. But if your friend doesn't have Allo you still can send chat message as Google will send text messages to non-Allo friends, but without the special effects. Now go for Allo and say Hello.